Welcome
Welcome to my Website! If you're looking for chronic pain and stress relief from an experienced, highly-trained, professional massge therapist you've come to the right place.
Are you suffering from migraine headaches, chronic neck, shoulder, arm, low back, pelvic region, knee, or foot pain? Have you been diagnosed with fibromyalgia and/or chronic fatigue syndrome and are not satisfied with the results that you're getting from you current healthcare practitioner(s)? Have you received massages from spa-oriented therapists and found that type of massage to be inadequate for long-term pain relief? If any of this applies to you then you should consider receiving a series of treatments from a highly-skilled and experienced Neuromuscular Massage Therapist, such as myself.
Neuromuscular Therapy is designed to bring balance between the body's whole musculo-skeletal and nervous systems. When combined with a proper diet and exercise, it can bring life-changing pain relief. I know how to bring the entire musculo-skeletal system into proper balance with the nervous system. I know how to access and "re-educate" the deepest layers of muscles with a science-based approach that doesn't make the client feel like they've been brutalized!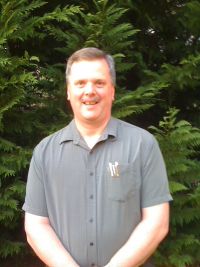 I've been a practicing Massage Therapist in the Atlanta area since 1987. I was a Neuromuscular Therapy Instructor at the ASHA School of Massage from 1999-2013. I regularly alleviate many severe chronic pain-related issues such as migraine headaches, fibromyalgia, chronic fatigue syndrome, sciatica, carpal-tunnel syndrome, and whiplash.